Bridget Jones's Diary garnered immense backlash during production at the casting of Reneé Zellweger to play a much loved British literary character, but the end result proved to be naught but harsh judgement - her performance in the role is widely deemed one of the best in a recent English comedy, and even though the film's less-than-inspired sequel didn't meet the same expectations the original had set, her talent in the main role still shone without a doubt. Now, twelve years since said lacklustre sequel Bridget Jones: The Edge of Reason, arrives a random yet surprisingly well made third installment in the form of Bridget Jones's Baby - the title of which will already grab the attention of fans.
Bridget's relationship with the now married Mark Darcy (Colin Firth) may have thrived at the end of the previous film, but now she is left single once more as things didn't work out, with her other former lover Daniel Cleaver (Hugh Grant) sporadically believed to be killed in a tragic plane crash. Egged on by her friends to be with someone once again (or at least in someone's bed), Bridget finds herself soon sleeping with wealthy relationship expert Jack Qwant (Patrick Dempsey), only to then briefly reunite with Mark in the midst of his much desired divorce. Following her affairs, she finds herself pregnant, with not only a hectic chase to find out who the father really is kicking off, but also a struggle inside her (no pun) to find out whom she truly loves deep down.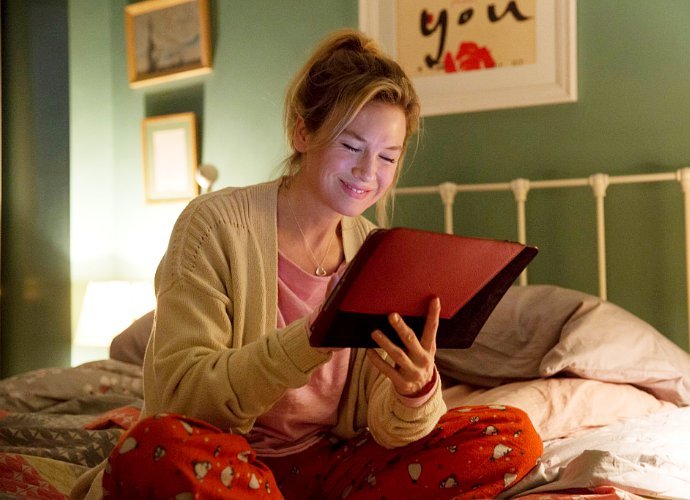 Zellweger's distinct charm in the role hasn't vanished even over a decade on, with equally clever writing in place to give her plenty to work with - her memorable voice is there, as is the rebellious yet idiotic nature of the character which leads to a number of hilarious situations. Despite some initial strange plot decisions as things get going, it's a relief to see that this Bridget Jones is much closer to its original basis than its lousy predecessor, focusing equally on a degree of narrative robustness over mindnumbing silliness. That's not to say silliness isn't present - however, it's of course needed for such a character, and just as in the first film, it's executed nicely, delivering plenty of laughs with a stream of physical and verbal gags. Many of said gags also poke fun at more modern pop culture traditions, considering it's been twelve years since the last film, be it with politics or technology, for equally hilarious results.
The performances from series regulars Zellweger and Firth are as funny as ever, and newcomer Patrick Dempsey is especially impressive in his likeable role, despite occasional hiccups in consistency. He, Zellweger, and Firth consequently form a hilarious yet strangely touching (as we near the climax...again no pun) love triangle, which grows and grows with Bridget's bulge. Perhaps its greatest flaws include some sporadic (and poorly conveyed) time jumps, an occasionally annoying performance by Sarah Solemani, and I wasn't truly satisfied with the ending in all honesty; in spite of this, Bridget Jones's Baby is a huge improvement over The Edge of Reason, and definitely worthy of its existence despite being so late on arrival.